To Create a Symphony, Everyone Must Be in Concert
By Rick Harrison, Rick Harrison Site Design Studio
Housing affordability is a critical issue in most US cities. Excessive land costs often limit lower income families to high density towers as their only housing choice in urban areas. But in suburban areas, land costs should not be the main roadblock.  The problem lies in the expense to develop the land and excessive development costs being passed on to the buyer.
To create affordable housing, most builders and developers think of reducing building costs or squeezing homes together (densify) – sacrificing street presence (curb appeal and sense of space). But I would challenge that lower income must not be lower value. If it is, we are creating future problems for the city and sacrificing living standards and investment security for the people who need it most.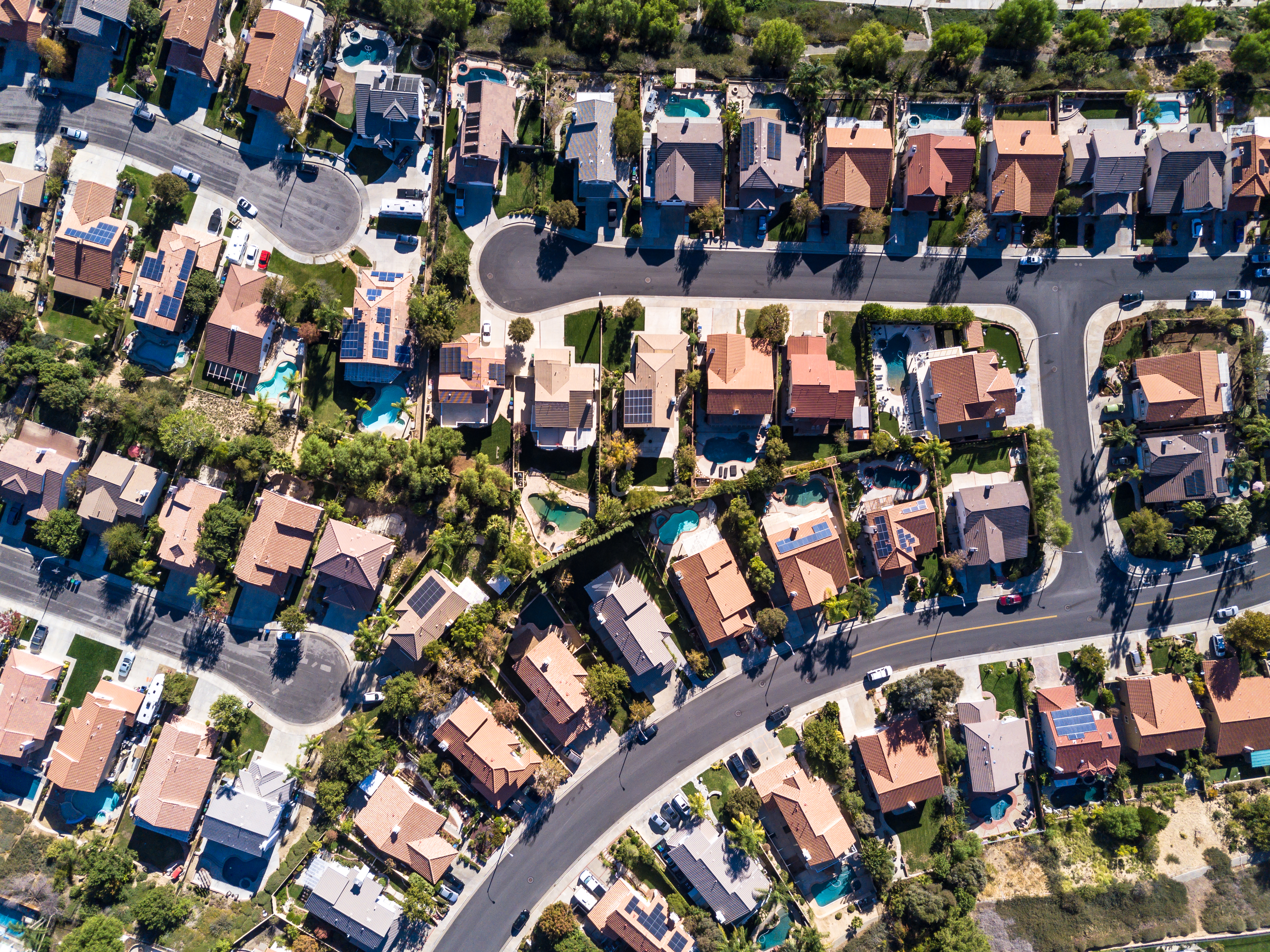 The Case Study
Henry Luo, Mitch He, and Aaron Yang, principals of A1 Development, Inc. purchased a topographically challenging 62-acre site in northwest Omaha. The team that A1 Development, Inc. contracted included Short Elliott & Hendrickson (SEH) Civil Engineers, chosen because of their vast previous experience in "coved" neighborhood design and history of balancing earthwork to eliminate construction costs. The homes would be designed by Design Basics, because of their expertise in housing affordability without sacrificing character. They also hired my firm, Rick Harrison Site Design Studio, for its pioneering collection of neighborhood design methods described in the book Prefurbia, as well as our LandMentor precision Virtual Reality software technology.
The Old Way:  A Non-Collaborative Industry
The original plan for the site forced homes close to each other.  Its severe topography demanded wholesale earth moving, and an abundance of retaining walls. Straight streets on a grid-like pattern ignored terrain issues and would lead to wasted infrastructure. By implementing a coved neighborhood design, the average demonstrated street length compared to conventional (suburban style) layout was 25 percent less. This translates into 25& less utility mains and 25% less sidewalk volume. (Omaha requires walks on both sides of the street.)
Issues such as these are typically not considered at the concept stage. A city may give the developer a "yes" vote at the concept presentation, and the engineer's next task would be to make this plan work for preliminary plat approval. In this normal process, home design is an afterthought and not part of this process.  During design and engineering, communication between the land planner, engineer, and architect is non-existent. It's like an orchestra in which every musician is playing a completely different tune.
A Better Way
Instead of working independently, the key consultants on the Lake Cunningham Village project merged planning, engineering, and architecture at initial design stages to develop a more affordable and better housing solution for the Omaha market. The main goal was to concentrate on the end customer – the living quality of the family living in each home and the security of their investment. At every step of the way, the professional group worked as a cohesive team under the direction of A1 Development, Inc., either in person at SEH's Omaha office or through team webinars.
To control cost, the site design had to take advantage of the natural terrain without excessive dirt movement.  This was a huge task because of the land's steep slopes – everywhere. To eliminate costly retaining walls, we used large areas of landscaped slopes (maximin 3:1) and created architecture that would embrace the terrain with walkouts and lookouts; this increased the value of the homes while reducing grading issues. Severe slopes along the east side of the site allow homes to be situated to view Lake Cunningham which is to the northeast of the tract.
Reducing street lengths reduced right-of-way that would have been dedicated to the city and went back instead into lot sizes and open spaces. This allows more area of useable land, increases distances between homes and allows transitioning slopes without retaining walls, (or at least very few of them).  Less earthwork and fewer retaining walls translates into significant savings. Depending upon location in the nation, a developer could expect an average savings between $3,000 and $10,000 or much more each lot. Instead of using that cost reduction as profit, those funds can be used for better architectural and landscaping elements and a far superior product at competitive pricing.
By designing floor plans to coordinate with the open spaces around the homes, we increased premium views from living spaces within the homes – something typically reserved for custom homes on a large lot. To achieve density targets without creating a "garage-grove project" we utilized architectural shaping. Architectural shaping merges the coved lot's nonrectangular shape and home design to make the house wider at the front or rear than could typically fit on a grid-like subdivision. A home that is wider at the front has more curb appeal, a fuller front porch. A home that is wider at front or rear can reduce hallways, making rooms within a targeted square footage larger and more usable. All of this creates a neighborhood that hides the increased density we achieve on the site.
Reducing Minimums By Exceeding Them
Even though we were asking for deviation to some of the Omaha code minimums, such as lot width at the front setback, our average lot width exceeded the underlying code because the lots were not rectangular. In other words, each deviation from code was not to decrease any existing minimum, but to exceed that minimum on an average dimension.
The Bottom Line
Land surveyors, civil engineers, architects, and land planners must collaborate to work as a group at the concept stage through final plat to make sure each element of the design is executed as intended. To create a symphony (i.e. sustainable neighborhood), everyone must be in concert with another.
To learn more visit www.rhsdplanning.com and www.neighborhoodinnovations.com . Contact Rick Harrison directly at 612-325-1950.
Click here to view full article.